{LATEST_NEWS}
{DIARY_CALENDAR}
Year 1 - Catbells
Welcome to the Catbells class page!
On this page you will find our current topic coverage, some useful websites to access at home and some photographs of the exciting things going on in KS1.
We began the year in the jungle, with the Enormous Crocodile! We have great fun looking at living things - and we had a few creatures come to visit!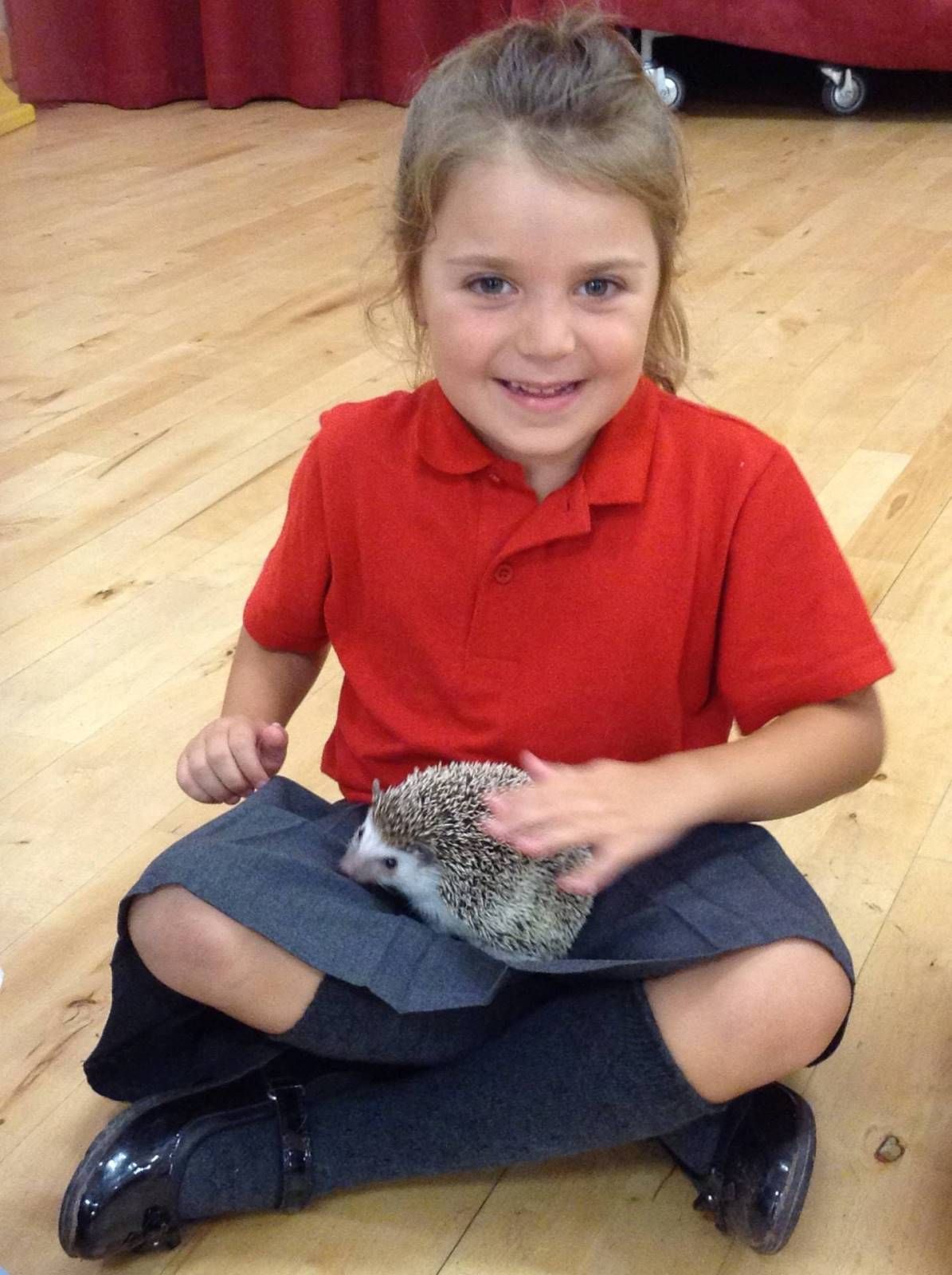 The children practised their story telling skills and used role play to help them tell the tale of the Enormous Crocodile by Roald Dahl.
After exploring the jungle, we went across to the Antarctic! The children all became authors, creating their very own Lost and Found books, about a penguin who knocked on a boy's door. The children wrote and illustrated their own books and they were fantastic!
In science we needed to use our knowledge of materials to get a key which had been frozen inside a block of ice. We thought of lots of ways to solve the problem and then tested each one to see if it worked. Thankfully, we managed to get the key, unlocking a clue to find our very own class penguin.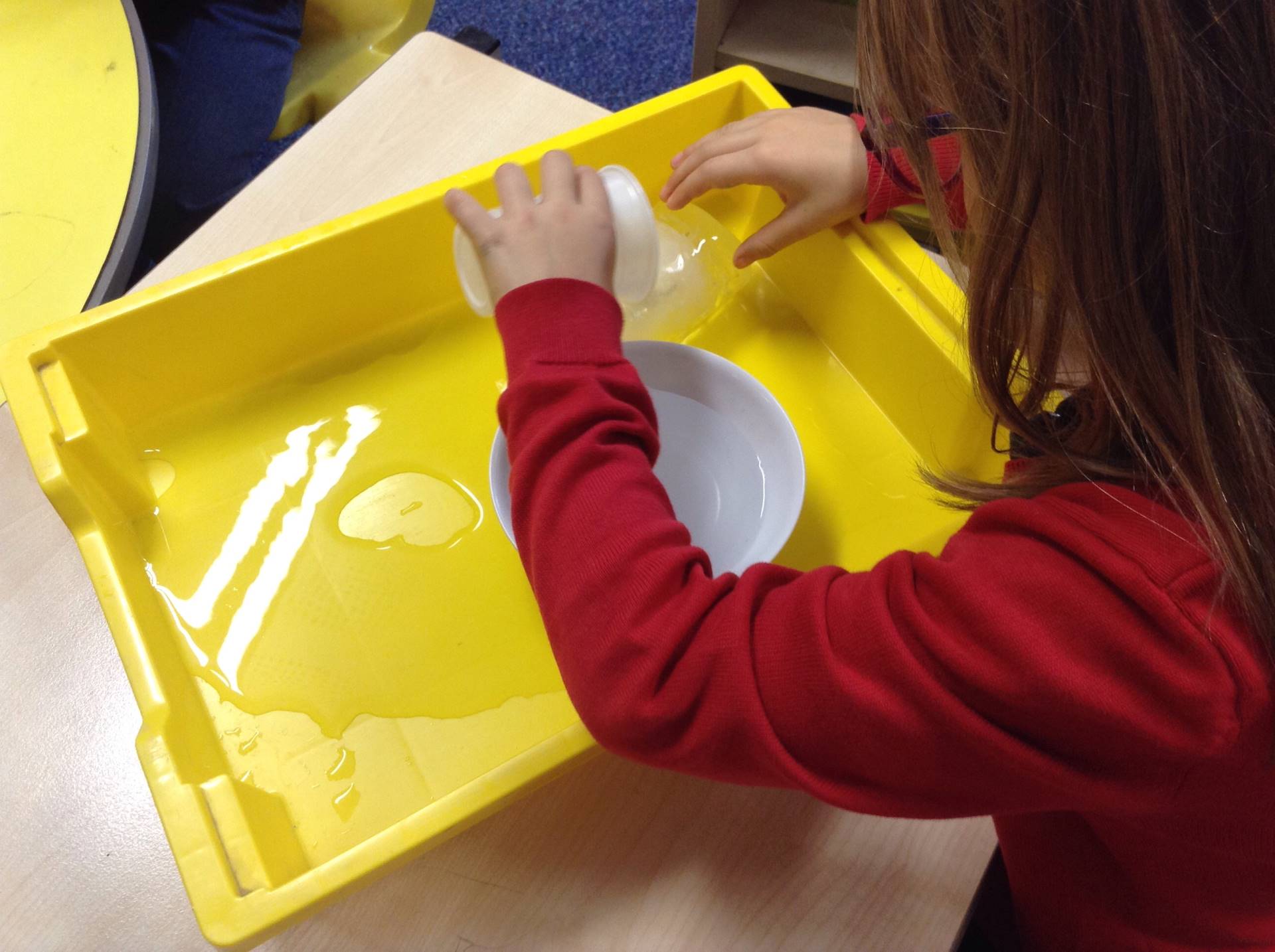 We are now looking at non-fiction texts, learning about real penguins and creating our own non-chronological reports. When they are finished, we are going to use our reports to teach Reception children all about penguins!
Becoming Penguin Experts!
The children of Catbells all went into Reception Class, and used their non-chronological reports, to teach the children all about penguins. They were all very proud to show off their penguin knowledge and their amazing writing skills.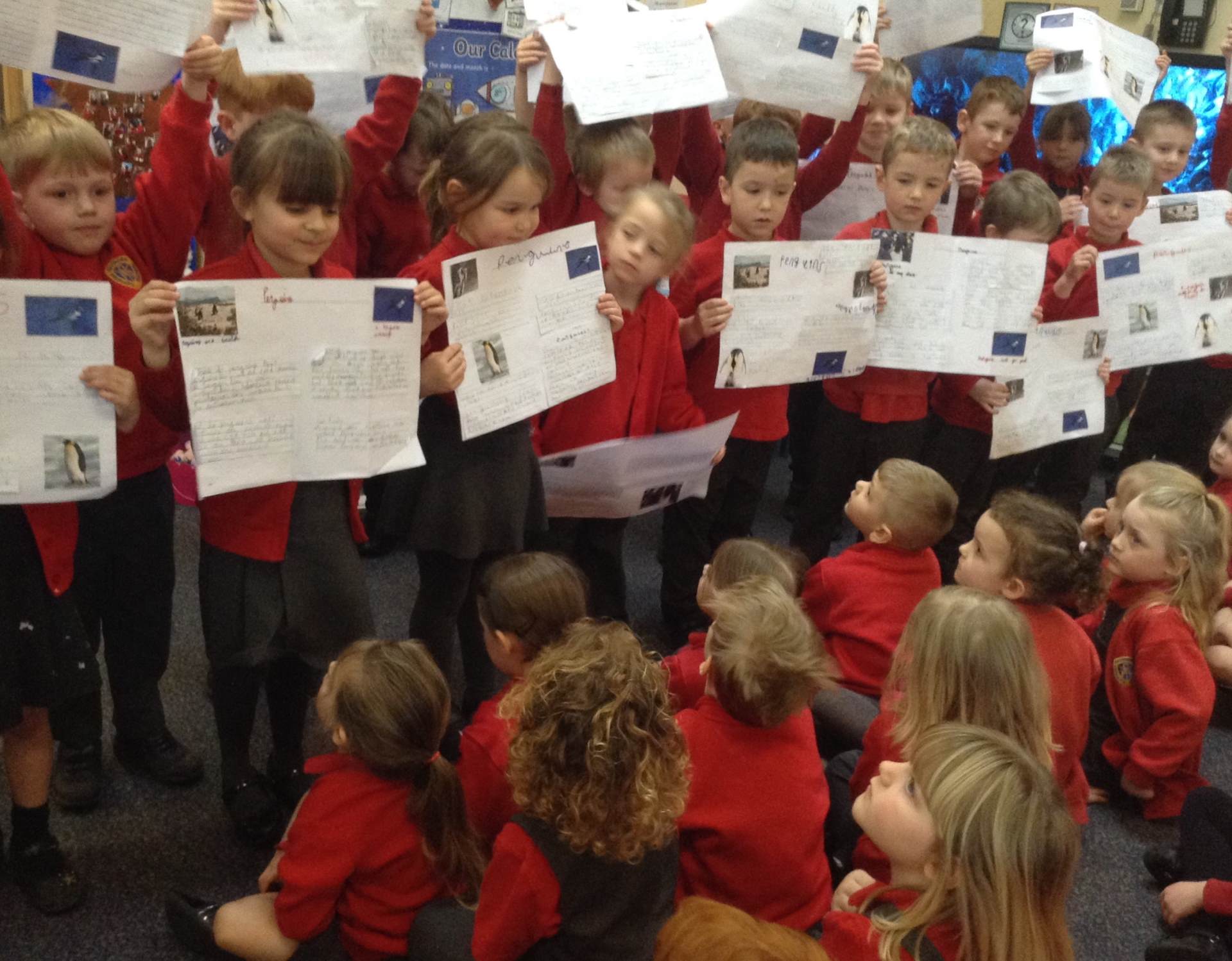 After February half term, a mysterious crash site appeared in our playground. The children used their observations and inference skills, and discovered that a cheese-copter had crashed! The cheese -copter belonged to Rosie Revere the engineer and she left us her book to tell us all about her crazy inventions.
This term, the children will use all of their scientific knowledge, their imagination and their creativity to become just like Rosie. They have tested out rockets fired by air, designed their own flying machines and invented their own printing blocks to make wrapping paper.


An unexpected visitor!
Catbells decided to set up a camera to try and spot Rosie Revere in our classroom, they all designed a trap and left me super instructions on how to set it up! We did have a visitor but it wasn't Rosie Revere! The children looked at all of the clues and realised that the Three Little Pigs had tried to build their houses in our school, but the Big Bad Wolf had chased them away!
This term we will be writing wanted posters describing the wolf so we can send him off the jail. We will be retelling the story of the Three Little Pigs to check if he really is as big and bad as the little pigs say and then we will be reading "The True Story of the Three Little Pigs." This tale is from the wolfs point of view.
Should we keep the wolf in jail? The Catbells Court will have to decide!
In this topic we will be focusing on plants in Science, identifying parts of a plant and learning how they grow. We will be drawing and painting plants in art, looking at shading and mixing colours.
Expectations
We expect the children to be reading at least three times per week at home and for it to be recorded in their reading diary. We already have lots of names in the raffle prize box. Please keep up the good work and keep loving those books!
Children's home reading can include any genre of book, comics, newspapers, fiction, non-fiction or whatever takes their fancy. We just want it to be a pleasurable time for them and to develop a love of reading. We really enjoy listening to the children's conversations about the books they are enjoying at home.
Homework
Homework is set on a Tuesday and is to be brought back into school the following Monday in the yellow folder, along with their spelling book and reading diary. Everything on the same day to keep it nice and simple. The homework is to support and extend what they have been learning about in class.
Our Topics
Spring 2 2019 - Ingenious Inventors
Autumn / Spring 2019 - Wicked Winter
Topic Plan - Autum 18 / Spring 19

News
Useful websites
Mrs Baril and Mrs Millward