{LATEST_NEWS}
{DIARY_CALENDAR}
Year 1 - Catbells
Welcome to the Catbells class page!
On this page you will find our current topic coverage, some useful websites to access at home and some photographs of the exciting things going on in KS1.
We began the year in the jungle, with the Enormous Crocodile! We have great fun looking at living things - and we had a few creatures come to visit!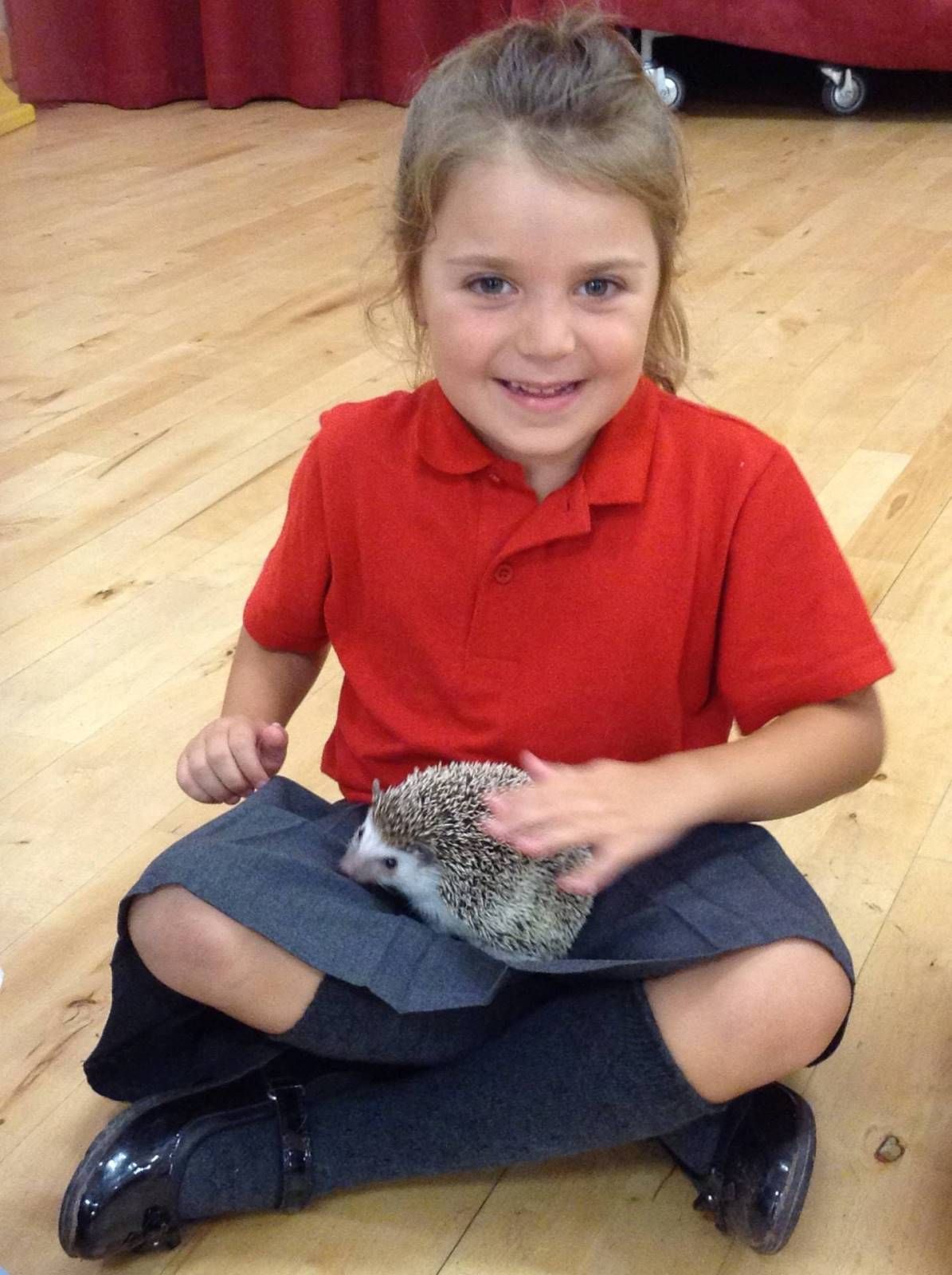 The children practised their story telling skills and used role play to help them tell the tale of the Enormous Crocodile by Roald Dahl.
After exploring the jungle, we went across to the Antarctic! The children all became authors, creating their very own Lost and Found books, about a penguin who knocked on a boy's door. The children wrote and illustrated their own books and they were fantastic!
In science we needed to use our knowledge of materials to get a key which had been frozen inside a block of ice. We thought of lots of ways to solve the problem and then tested each one to see if it worked. Thankfully, we managed to get the key, unlocking a clue to find our very own class penguin.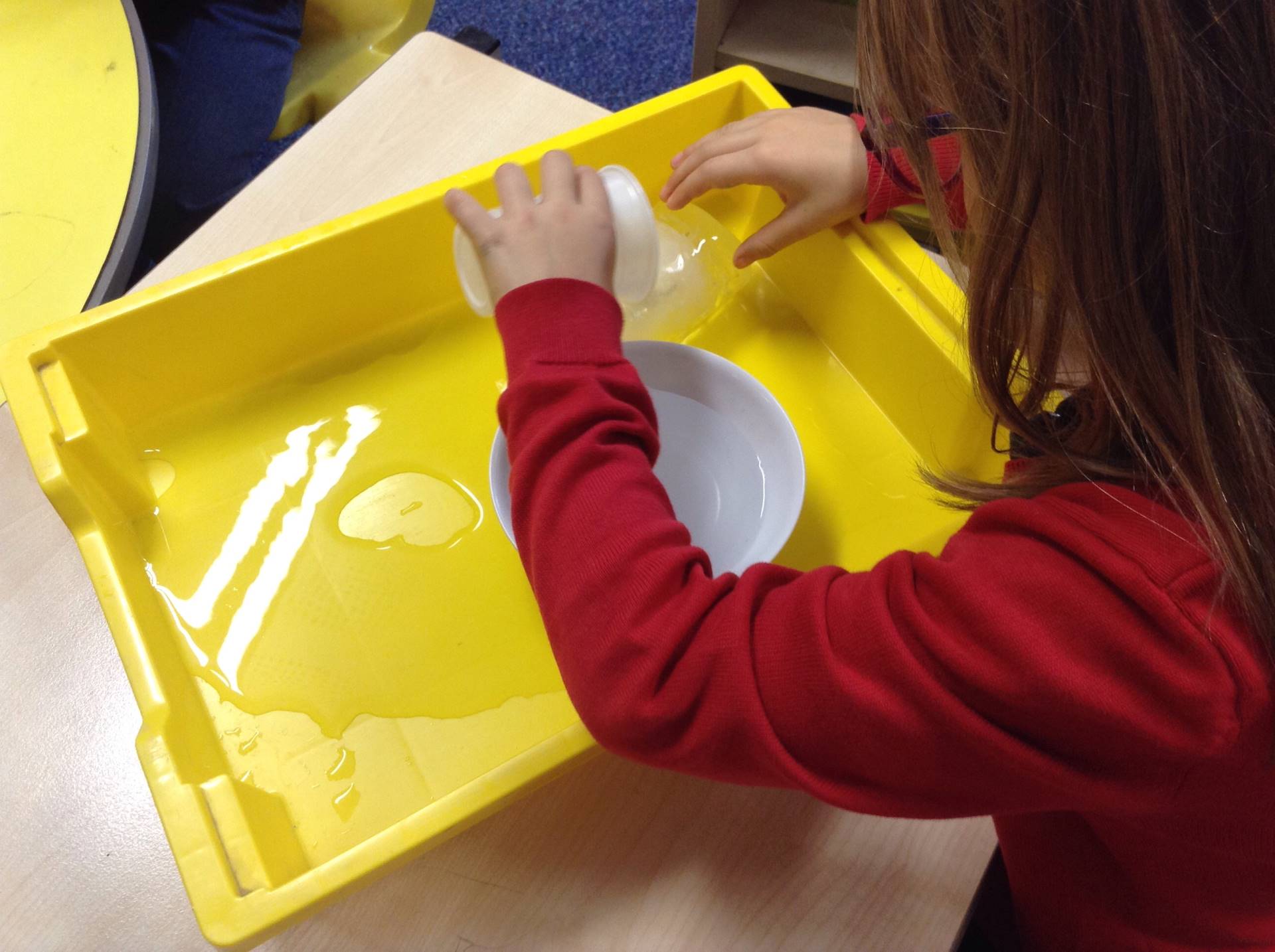 We are now looking at non-fiction texts, learning about real penguins and creating our own non-chronological reports. When they are finished, we are going to use our reports to teach Reception children all about penguins!
Becoming Penguin Experts!
The children of Catbells all went into Reception Class, and used their non-chronological reports, to teach the children all about penguins. They were all very proud to show off their penguin knowledge and their amazing writing skills.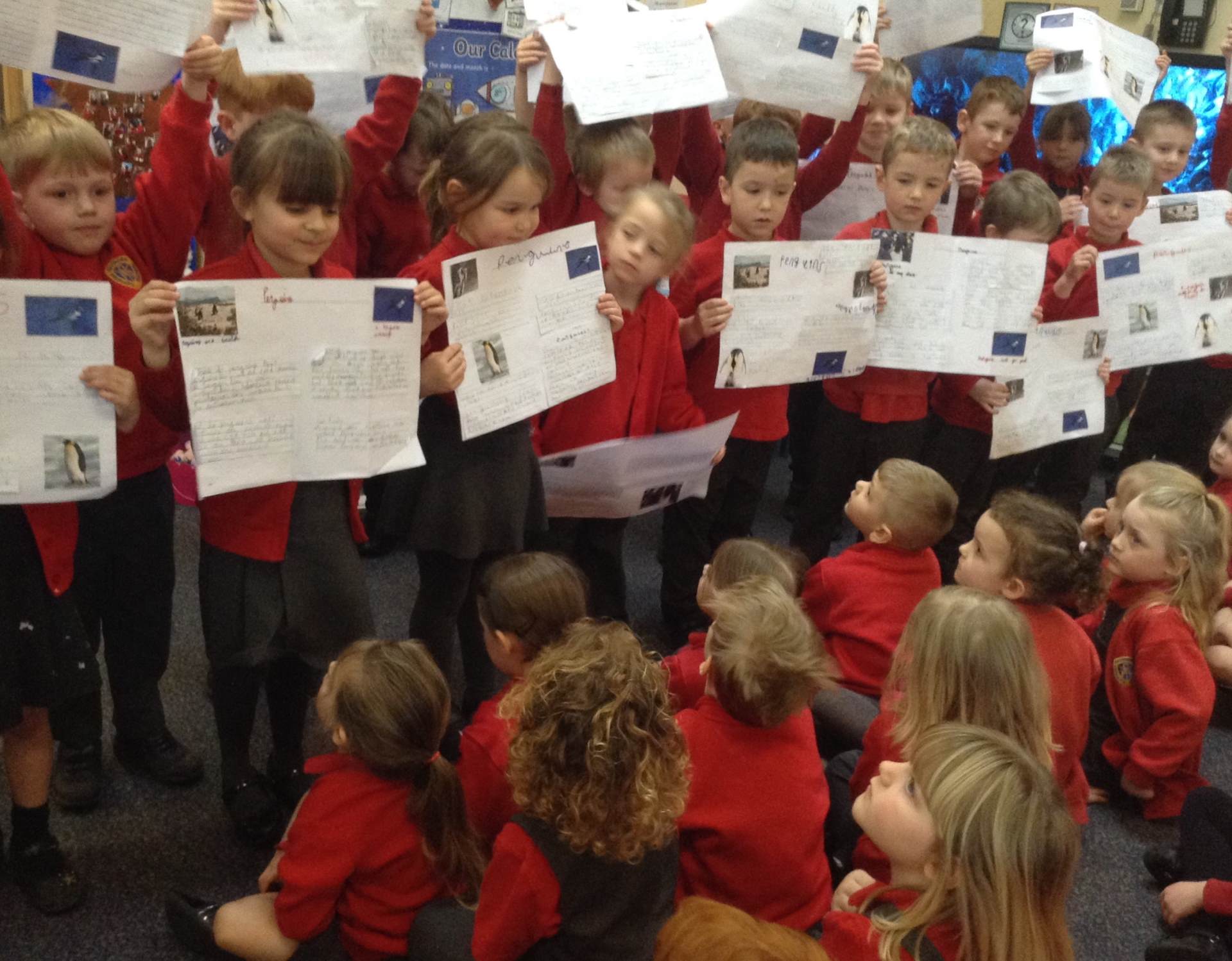 Our Topics
Autumn / Spring 2019 - Wicked Winter
Topic Plan - Autum 18 / Spring 19

News
Useful websites
Mrs Baril and Mrs Millward