School Council
We have a very busy and committed School Council who work hard to represent their classmates and design projects for Offmore and our community to be an even better place to be. Our councillors are appointed after they complete a presentation all about themselves and their classmates take a vote; democracy in action at Offmore Primary school !
Our councillors hold minuted weekly meetings, create suggestion boxes for their classrooms , hold breakfast conferences, consult on school decisions , fund raise and are generally very busy members of school.
Our School Council
Our meetings
Our most recent meeting explored where the councillors felt our Offmore values should be displayed throughout the school. There were lots of ideas but as always, the council worked together to ensure agreement and a positive resolution.
"We think it should be somewhere everyone can see it."
"It will help them show respect"
"It is important for Offmore"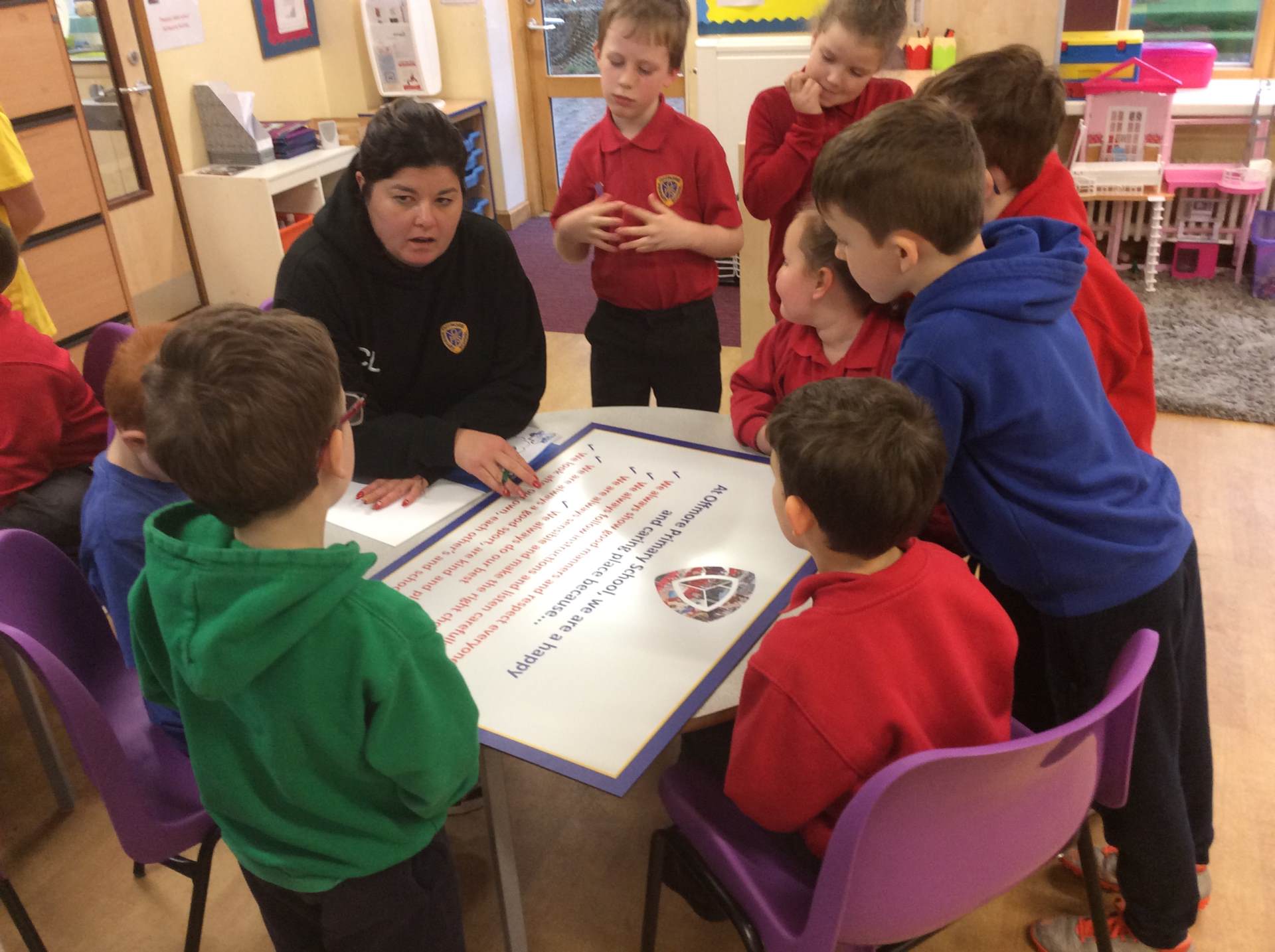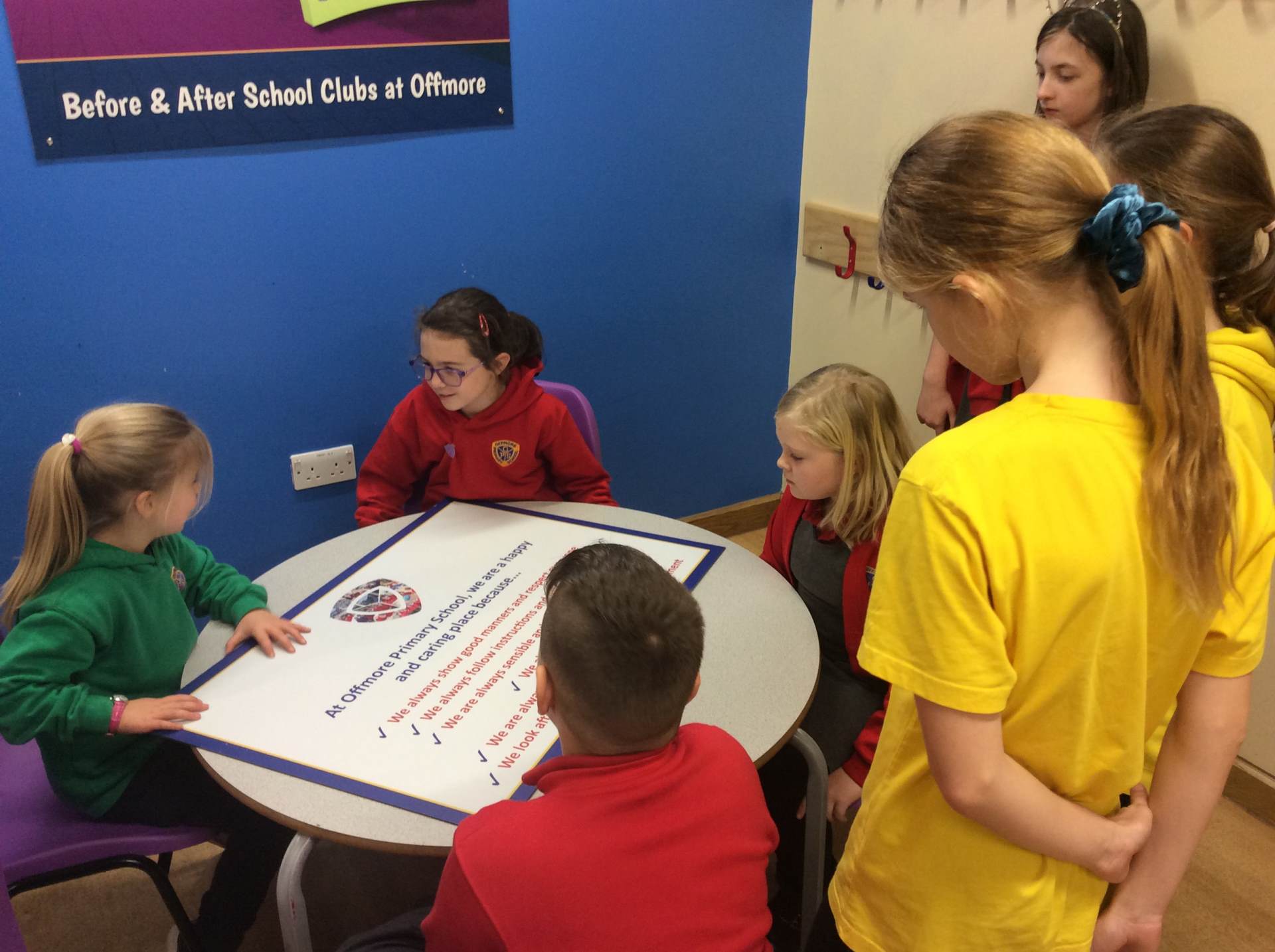 Our suggestion boxes
At Offmore we pride ourselves on allowing the children to have a voice on improving the school . At each meeting the School Council reps will bring their class suggestion box to discuss.
If you have any ideas please speak to your class representatives or write your idea down and post it into your class suggestion box.
What we have been doing as School Council
Speak out, stay safe
At Offmore the School Council have supported the Speak out, Stay safe campaign.
"Speak out Stay safe is a session available to all primary schools in the UK. It aims to equip a generation of children with the knowledge and understanding they need to stay safe from abuse and neglect. Children are taught to speak out if they are worried, either to a trusted adult or Childline."
We believe it's important that our Speak out Stay safe programme is available to every primary school at no cost to the school. As a charity we can only do this thanks to our many generous supporters and amazing volunteers. We can build in a number of exciting curriculum-based fundraising activities into the programme.
Food Bank
At Offmore Primary the School Council were involved in helping the community. They have put a basket in the school main entrance where you can donate food for the local food bank.
Look at how much we recently collected! Every time our shopping basket is full, we visit the local food bank and hand over our donations- Offmore is very much at the heart of the community.