Nursery-Wrens
It is led by our experienced Early Years teachers Mrs Packer with the support of Miss Dare (Higher Level Teaching Assistant) and Mrs Hughes.
Offmore Nursery provides an exciting and vibrant learning environment for children from 3 years to 4 years. The Nursery comprises a vibrant indoor learning space, with a playground and a garden area that allows the children to learn and investigate as much outdoors as they do indoors. We go to the Forest twice a week. At the moment it is on Tuesday afternoon and Thursday morning.
Fundamental to our Nursery learning philosophy is the engagement of children with their learning. This system keeps the children central to their topics and activities and enables the staff to continually respond to the thoughts and ideas of our children as they collectively build and develop the very best foundations for learning.
Personal, social and emotional development is critical to all that we do, so that our children grow into confident children eager to embrace the future learning challenges they will meet.
Sessions for Nursery
Morning Session: 8:30am - 11:30am

Lunch Club: 11.30am - 12:30pm

Afternoon Session: 12:30pm - 3:30pm
Learning Powers
The children can earn points for using their learning powers. These include: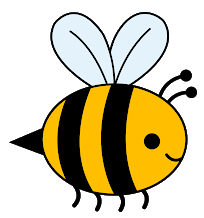 Busy Bee power- given for active learning, such as being focused.
Unicorn powers are given for playing and exploring, using a 'can do' approach.
Magnifying powers are given for creating and thinking critically, such as using learning walls independently to further own learning.
Forest School Stay and Play- Click below to find out more!
Come to our Forest Fun- stay and Play (Parents information menu tab)
Our Nursery Environment
Our Topic
Click below to see what we are learning about:
What are the Nursery children learning?
Photos of our learning environment and amazing work: