English
Reading at Offmore.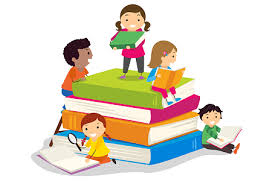 Think of all the things you couldn't do if you couldn't read....
Reading is at the heart of Offmore and we are passionate about empowering children to become lifelong readers. Our creative and exciting curriculum allows the children to have opportunities to apply and continue to develop English skills in a fun, engaging and meaningful manner. Reading skills, such as word recognition, decoding and phonological awareness, are explored explicitly during daily phonics sessions throughout EYFS and Key Stage 1. Guided reading sessions focus on the teaching of reading skills and enable the children to confidently retrieve information, become familiar with new vocabulary and develop their love of reading. During English lessons, and other lessons across the curriculum, children are exposed to a wide range of rich texts and different genres. They get to explore both fiction and non-fiction books and this gives them the opportunity to understand both the texts' audience and themes.
English skill progression at Offmore
Home Reading
All children at Offmore are expected to read at home with an adult at least 3 times a week and for it to be recorded in their reading diaries. Our belief is that this doesn't only help to develop their reading skills but also promotes a lifelong love of reading. We have a school leader board in the hall and each week the class teacher works out the percentage of children that have read the required amount of times at home. These scores then get added to our leader board so everyone can see which class is doing the most reading. Children that have read the required amount of times each week are entered into a prize draw for a special Tea Party at the end of each half term.
As the children move through the different Key Stages they become more independent in recording what they have read in their diaries. We feel it is really important for children to choose their own books as this promotes reading for pleasure and is more enjoyable for the children.Children will work their way through book band colours until they become free readers. All children have access to our beautiful school library and get to visit at break and lunchtimes as well as with their class teacher. We also have our very own reading army that is made up of wonderful parents and grandparents who come in and listen to the children read.
Writing
Success in any curriculum area depends upon good basic writing skills. It provides children with an important form of self-expression and creativity as well as making available to them the wealth of the written word. Here at Offmore, the children have daily English lessons, that are driven by rich texts, that link in to our exciting and engaging topics. They are taught vital skills such as planning their writing, drafting ideas as well as editing and improving what they have written. They have the opportunity to write for a number of different audiences and to explore writing lots of different text types such as letters, narratives, instructions and much more. Our lessons also encapsulate the teaching of spelling, punctuation and grammar by giving it context.
Spelling
Spelling is taught from Years 2 to 6 through a creative and progressive program which is delivered as discrete sessions at least twice a week. The program, No Nonsense Spelling, builds on phonics skills learnt in the Foundation Stage and Year One and teaches children the vast rules around spelling patterns. It also provides children with strategies for learning spellings. To compliment the program children are also given individualised spellings to learn at home and are tested on these on a weekly basis.
Handwriting
At Offmore, we use PenPals for Handwriting. This is a complete handwriting scheme for 3 to 11 year olds that offers clear progression through five developmental stages: physical preparation for handwriting; securing correct letter formation; beginning to join along, securing the joins and practicing speed, fluency and developing a personal style. Because PenPals is focused on whole-class teaching, the teaching of explicit handwriting is timetabled weekly. The handwriting joins are displayed in each classroom in EYFS and KS1 and modelled throughout all teaching. PenPals is supported using digital resources to enable modelling and interactive learning, along with Practice Books and Workbooks to support independent work.
Phonics
The beginning of phonics at Offmore Primary School starts in Nursery. Children learn and practise many of the skills that they need for reading and writing from a very early age. They do this through a wide range of activities and experiences, at home, in settings and in school. They explore and learn through singing and saying rhymes, making and listening to music, talking with others, sharing books with adults and other children, dressing up, experimenting with writing and using puppets and toys to retell and make up stories.
When children enter the Reception class they take part in high quality phonics sessions every day. These are fun sessions involving lots of speaking, listening and games, where the emphasis is on childrens active participation. At Offmore Primary School we use a systematic phonics programme called Letters and Sounds. Letters and Sounds is divided into six phases, with each phase building on the skills and knowledge of previous learning. There are no big leaps in learning. Children have time to practise and rapidly expand their ability to read and spell words. They are also taught to read and spell 'tricky words', which are words with spellings that are unusual.
Phase One
Phase One paves the way for systematic learning of phonics. Teachers plan activities that will help children to listen attentively to sounds around them, such as the sounds of their toys and to sounds in spoken language. Teachers teach a wide range of nursery rhymes and songs. They read good books to and with the children. This helps to increase the number of words they know - their vocabulary - and helps them talk confidently about books.
Phase Two
In this phase children will continue practising what they have learned from phase 1, including 'sound-talk'. They will also be taught the phonemes (sounds) for a number of letters (graphemes), which phoneme is represented by which grapheme and that a phoneme can be represented by more than one letter, for example, /ll/ as in b-e-ll. VC and CVC words C and V are abbreviations for 'consonant' and 'vowel'. VC words are words consisting of a vowel then a consonant (e.g. am, at, it) and CVC words are words consisting of a consonant then a vowel then a consonant (e.g. cat, rug, sun). Words such as tick and bell also count as CVC words although they have four letters, they have only three sounds. For example, in the word bell, b = consonant, e = vowel, ll = consonant. Now the children will be seeing letters and words, as well as hearing them. They will be shown how to make whole words by pushing magnetic letters together to form words, reading words on the interactive whiteboard and breaking up words into individual sounds, which will help their spelling. These will be simple words made up of two phonemes, for example, am, at, it, or three phonemes, for example, cat, rug, sun, tick, bell. Tricky words- They will also learn several tricky words: the, to, I, go, no.
Children will still be practising oral blending and segmenting skills daily. They need plenty of practice at doing this.
Saying the sounds- Your child will be taught how to pronounce the sounds (phonemes) correctly to make blending easier. Sounds should be sustained where possible (e.g. sss, fff, mmm) and, where this is not possible, 'uh' sounds after consonants should be reduced as far as possible (e.g. try to avoid saying 'uh', 'uh'. Teachers help children to look at different letters and say the right sounds for them.
In Phase 2, letters and their sounds are introduced one at a time. A set of letters is taught each week, in the following sequence:
Set 1: s, a, t, p
Set 2: i, n, m, d
 Set 3: g, o, c, k
Set 4: ck, e, u, r
 Set 5: h, b, f, ff, l, ll, ss
Tricky words: the, to, I, go, no
Phase Three
The purpose of this phase is to:
- teach more graphemes, most of which are made of two letters, for example, oa as in boat .
- practise blending and segmenting a wider set of CVC words, for example, fizz, chip, sheep, light .
- learn all letter names and begin to form them correctly.
- read more tricky words and begin to spell some of them.
- read and write words in phrases and sentences.
- CVC words containing graphemes made of two or more letters-
Here are some examples of words your children will be reading: tail, week, right, soap, food, park, burn, cord, town, soil.
Tricky words- The number of tricky words is growing. These are so important for reading and spelling: he, she, we, me, be, was, my, you, her, they, all.
By the time they reach Phase 3, children will already be able to blend and segment words containing the 19 letters taught in Phase 2.
Set 6: j, v, w, x
Set 7: y, z, zz, qu Consonant digraphs: ch, sh, th, ng Vowel digraphs: ai, ee, igh, oa, oo, ar, or, ur, ow, oi, ear, air, ure, er Tricky words
During Phase 3, the following tricky words (which can't yet be decoded) are introduced:
he she we me be was you they all are my her
Phase Four
Children continue to practise previously learned graphemes and phonemes and learn how to read and write:
CVCC words: tent, damp, toast, chimp For example, in the word 'toast', t = consonant, oa = vowel, s = consonant, t = consonant. and CCVC words: swim, plum, sport, cream, spoon.
 For example, in the word 'cream', c = consonant, r = consonant, ea = vowel, m = consonant.
They will be learning more tricky words and continuing to read and write sentences together.
Tricky words- said, so, do, have, like, some, come, were, there, little, one, when, out, what
In Phase 4, no new graphemes are introduced.
The main aim of this phase is to consolidate the children's knowledge and to help them learn to read and spell words which have adjacent consonants, such as trap, string and milk.
Tricky words- During Phase 4, the following tricky words (which can't yet be decoded) are introduced: said have like so do some come were there little one when out what
Phase Five
In Phase Five, children will learn more graphemes and phonemes. For example, they already know ai as in rain, but now they will be introduced to ay as in day and a-e as in make. Alternative pronunciations for graphemes will also be introduced, e.g. ea in tea, head and break.
Tricky words- During Phase 5, the following tricky words (which can't yet be decoded) are introduced:
oh their people Mr Mrs looked called asked could
Phonics - Ways to help at home
Useful Websites
These links take you to sites with lots of different games to help you develop your writing skills.

WRITING STRUCTURE

http://www.bbc.co.uk/schools/starship/english/storyplant.shtml

http://home.freeuk.net/elloughton13/characte.htm

http://www.bbc.co.uk/schools/starship/english/storyplant.shtml

http://home.freeuk.net/elloughton13/characte.htm

GENRE

ttp://teacher.scholastic.com/writewit/mff/mythmachine.htm

GRAMMAR

http://www.funenglishgames.com/grammargames.html

http://www.slimekids.com/games/grammar-games/

http://www.eduplace.com/kids/hme/k_5/grammar/

SPELLING

http://www.bbc.co.uk/schools/wordsandpictures/phonics/sandcastle/flash/game.shtml

http://teacher.scholastic.com/activities/adventure/grammar4.htm

http://www.crickweb.co.uk/ks2literacy.html#alienhangman

http://www.ictgames.com/plankgame.html

http://www.ngfl-cymru.org.uk/vtc/ngfl/eng/ks2/english/writing/spelling/wordsearch_pedwards/index.html

OTHER USEFUL WEBSITES

http://resources.woodlands-junior.kent.sch.uk/literacy/index.htm

http://www.bbc.co.uk/bitesize/ks2/english/