Reception - Sparrows
We have two full time teachers who are Mrs Jay and Mrs Skelding. We also have teaching assistants who are Mrs Adams and Mr Hughes.
Our class is a lovely, large room, full of exciting and ever changing areas and learning opportunities. We also have a large outdoor area with our own natural area so learning can continue outside - the fun never stops!
Reception is a happy place to be. Independence is promoted in both self-help skills and learning development. The children are given opportunities to develop their skills in a wide variety of areas through captivating activities in their 'Continuing Our Learning' time. The adults in the room support them in extending their learning through questioning and providing further challenges. This is accompanied by high quality teaching and small group focus tasks.
We have weekly outdoor learning in our on site forest school area, which is great for our camp fires, tree climbing and cooking in the mud kitchen! We also have outdoor and indoor PE sessions. In addition, Offmore Primary School takes part in the Daily Mile, so every child runs (or walks) for 15 minutes (the average time it takes to run a mile) every day!
We are Mathematicians!
We are readers!
Reception is the time when children begin their journey into the wonderful world of reading. Offmore teaches the Letters and Sounds phonics scheme. Sounds taught are embedded through a myriad of activities in school as well as home learning. Learning then moves through segmenting and blending sounds to read words alongside learning high frequency words on sight.
Reading is intrinsic to everything we do. There are, therefore, opportunities for the children to develop both their phonics skills and their love of reading in all areas of the classroom. We also promote reading at home. Children are able to choose a story book to take home and share. These can be changed daily. As the children's phonic skills develop, they will be able to take home decodable books and begin their journey towards becoming enthusiastic independent readers. Our expectation is that books should be shared at home a minimum of three times a week.
We are writers!
Outdoor Learning
Our Topics
Spring 2 2020- Dinosaur Stomp
There was a lot of excitement on the first day of school. A track of large unusual footprints made their way through the school. They led to a nest in the school library which had an egg in it. The children carried out some research and guessed that it was a dinosaur egg. A dinosaur expert confirmed their guess but was unsure which species left the egg. Reception and Nursery went on a trip to All Things Wild, Evesham to try to find out which dinosaur it could be.
Over the following weeks, the children learnt about Mary Anning, fossils, herbivores and carnivores- they had to work out which poo specimen belonged to which dinosaur and why.
This topic coincided with science week where the children had a variety of investigations. This included exploring what happens to felt tip dinosaur pictures when they get wet and how to make a volcano. As the seasons changed again, the children looked for signs of spring and planted bulbs and seeds in the outside area.
Spring 1 2020 - Offmore in Space
The aliens were so pleased with everything the children taught them last term, that now they want to teach the children all about space! They sent a box of objects for us to explore. The first thing in the box was the story 'Whatever Next'. The story took the children on their own journey through space which ended with a picnic on the moon.
Over the next few weeks, the children learnt all about the solar system, carried out investigations about magnets and what they could use to help them see in darkness of space. They even helped British Astronaut Helen Sharman free some aliens who had been trapped in ice on Uranus. We wrote a class fact book, read space sentences, made constellations and decorated planets and rockets.
Wyre Forest Arts coordinator Nina Price spent time with the children building a solar system so big that it filled the school hall. The children had to blow rockets to see how close they could get them to the sun.
Our term ended with a space graduation ceremony where the children shared all of their learning with their families.
Autumn 2 2019 - Aliens at Offmore
Oh no! An alien landed in our Forest Area. The children came back after half term to discover a space ship . The alien was nowhere to be seen but it had left a note (in alien language) asking for our help. He wanted us to help him become just like an Offmore Reception child. After some class discussions the children decided they are going to teach him to write his name, count to 20, sing space songs, create art pieces and all about Offmore's core value, respect.
The children taught the aliens how to use their phonics knowledge to blend sounds into words, some even read captions to the alien. As the weather cooled, the children showed the aliens all the signs of winter.
Our term ended with a festive celebration. The children performed a Christmas Play with a difference. In their play, some aliens landed on Earth and needed to be taught all about Christmas. Just like what had really happened at Offmore.
Autumn 1 2019 - Once Upon a Time
Curriculum Overview - Autumn 1 2019 - Once Upon a Time
Our first topic was launched by the Big Bad Wolf who left the children a gift of a selection of Traditional Tales. These tales became the core of our learning, with opportunities for the children to develop their skills in all areas created to complement the theme and characters in each book.
The first book was 'Goldilocks and the Three Bears'. The children loved the story and used story language and signs to support their oral retelling before having a go at drawing the story. Some children also managed to write some of the initial sounds they could hear. Next, the children had to help The Three Bears organise their chairs, bowl and beds by size after they all got mixed up, and help Goldilocks count objects after she dropped them all and the floor.
The children used The Three Cs of science Consider, Collect and Conclude to carry out investigations to answer the questions 'How much water makes the perfect porridge?' and 'Which ingredient makes the perfect porridge?'.
The next book was The Three Little Pigs. The children worked together to sequence the story before attempting to write VC, e.g. 'in', and CVC, e.g. 'pig' words. They had to find 'one more' in maths as the little pigs kept inviting more friends to tea.
We explored house building materials, and in the forest, the children tried to build houses from sticks and then, they carried out a science investigation to see which material would make the strongest house. They tested against the wind caused by the Big Bad Wolf and the rain.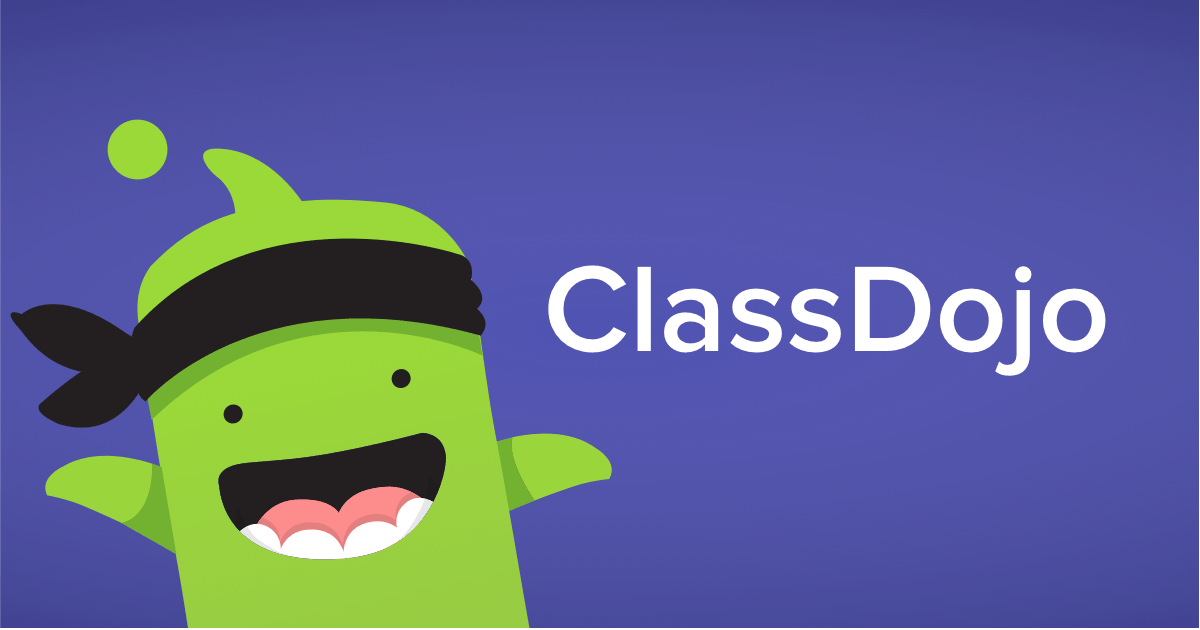 We use Class Dojo to share our wonderful learning with our parents and as a way to communicate important messages that are specifically for the Reception children. We add photos of some of the exciting things that we do in school and the children can send us pictures of things that they do at home. Our children love to earn dojo points throughout the day, and these are linked to our Offmore values.
The children can also earn points for using their learning powers. These include: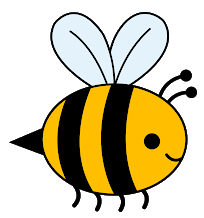 Busy Bee power- given for active learning, such as being focused.
Unicorn powers are given for playing and exploring, using a 'can do' approach.
Magnifying powers are given for creating and thinking critically, such as using learning walls independently to further own learning.