Year 4 - Ben Macdui
Welcome to Ben Macdui! We are a hard working class of Year 4's who love making new friends and helping each other. We work together as a team so that we can all achieve our full potential. We NEVER give up! We persevere even when things get tough. In fact we LOVE challenging ourselves as we strive to be the best we can. We take pride in every piece of work we do and even when we do make mistakes – that's okay because we learn from them and consequently improve our work and move forward. And that's how we roll in Ben Macdui! Our motto is: It's okay not to know, but it's not okay not to try!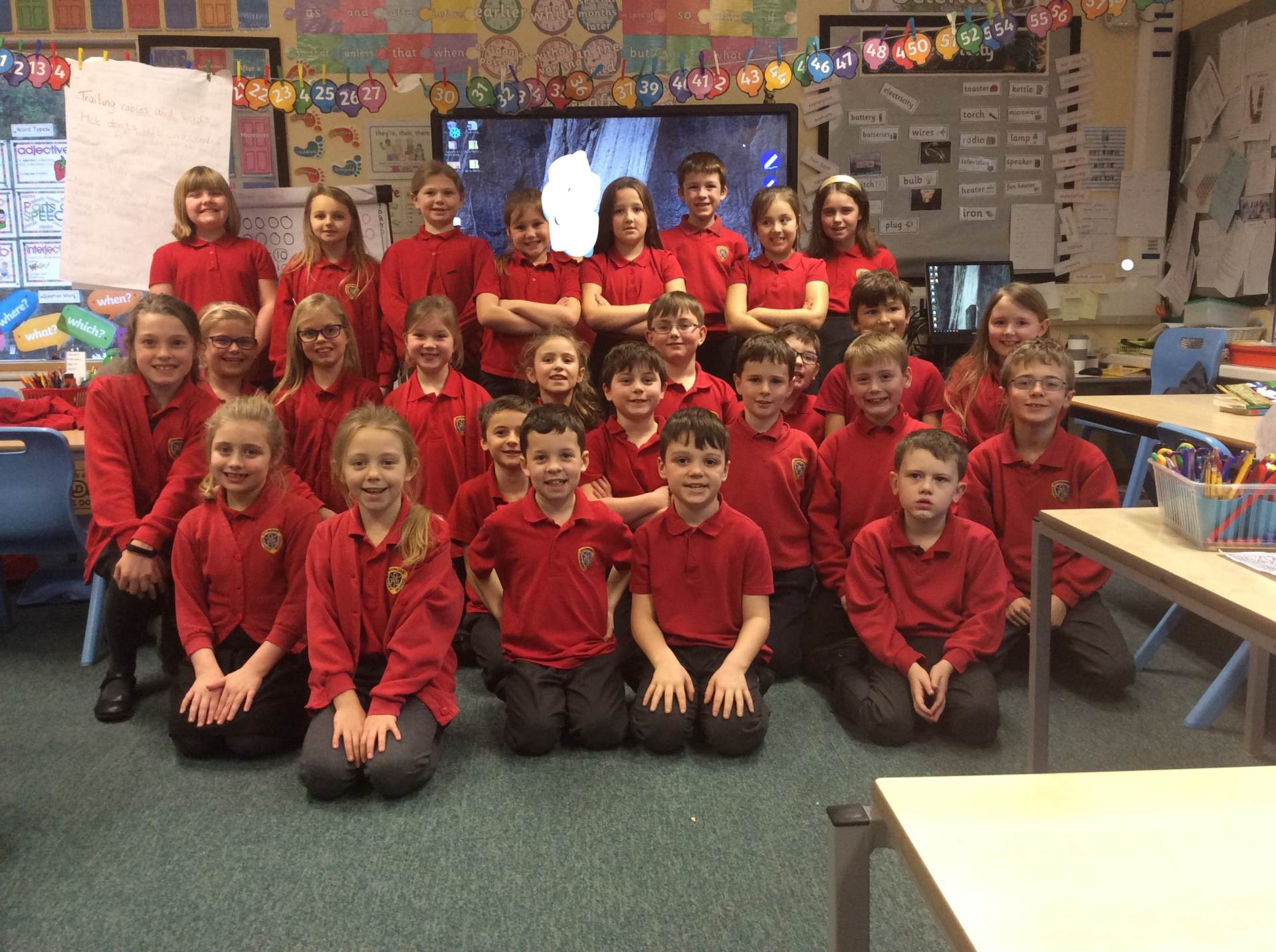 Life in Ben Macdui is awesome! This term our topic is 'Bright Sparks!' We are learning about Electricity in Science and are reading 'The Iron Man' by Ted Hughes in English. This week we have looked at Surrealist art and have painted our own imaginary worlds in the style of the Polish painter Jacek Yerka. Our imaginary worlds will become the setting of the missing chapter - 'The Search for The Lost Ear' – that we are going to write about the Iron Man when he disappears into the sea at the end of chapter 1. Mrs Palmer, Mrs DiMambro and Mrs Livesey can't wait to read our stories because they know that they will be full of literary devices such as similes, personification, alliteration and metaphors! We are very talented writers in Ben Macdui!
Doing lots of reading helps us become better writers and we know that we should read at least three times a week. Many of us read every day! Mrs Palmer checks our School Diaries every Monday to check that we have been reading at home and that our parents / carers have signed to say that we have read. If we have, we get to put our names into a raffle to win a prize! We have spelling lists given to us on a Monday and we have a week to learn them before we getting tested the following week. If we get full marks we earn a Class Dojo point for doing our best! Maths and English homework is given out on a Friday by and must be handed in by the following Thursday at the latest. P.E is on Thursday and Friday, please make sure your kit is always in school.
In Ben Macdui we use all of our learning powers (resilience, perseverance, making links, using support materials, etc) to be the very best learners we can be!!! Who wouldn't want to be in Ben Macdui?????!!!!!!!! We ARE the best!!!!!!!!!
Autumn 2 2018 - Chocolate Bonanza
Autumn 2018 - Chocolate Bonanza
Our first topic this year was Roald Dahl's Charlie and the Chocolate Factory. We have learnt all about chocolate and where it originates from. We enjoyed a super trip to Cadbury's World where we explored the history of the Cadbury family. We became Scientists for a week and carried out lots of experiments and even wrote a whole new chapter for the book! To finish our topic we held a Christmas Chocolate Extravaganza! We spent the whole week designing, making and packaging our own chocolate products and then we sold these to parents at our very own showcase - can you believe, as a phase, we raised over £300!
Spring 2019 - Bright Sparks
Our topic for Spring is called Bright Sparks! We are going to learn all about electricity and are super excited to start making our own circuits. The book we are reading is called The Iron Man by Ted Hughes and we can't wait to find out what happens to the Iron Man. We have a really fun junk modelling morning planned where parents are invited into school to see who can create the best robot out of junk!
Spring 2 - Romans on the Rampage
Currently we are studying the Romans! On the first day back after half term we received a scroll from a Roman soldier inviting us to join the Roman Army! We have been learning all about the skills needed to be a successful Roman Soldier and all of the amazing weapons and tactics they used in battle. For our homework we have been designing and making our own shields and our teachers have been amazed so far with our creations. Over the weeks we have become experts on all things Roman, and now know lots about the kind of housing, clothes and foods the Romans had. We are all really excited about our upcoming Roman Workshop Day where we will be spending a whole day with a real life Roman and will hopefully get to use our shields!
Summer- Be amazing, amazing bees
This term we are finding out about natures tiny little miracle (bees) and why they are so important to us and the world we live in. We are very excited to be welcoming a bee expert into school on Friday so we can learn all about our new topic...