Nursery- Ducklings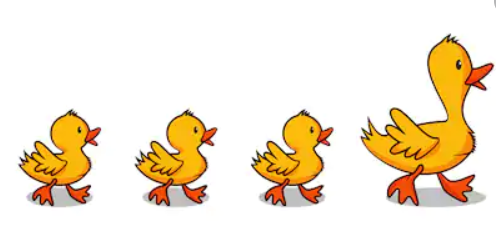 Our Ducklings provision is for children aged 2 , it is a wonderful caring and nurturing environment, ideal for younger children making their first steps into nursery. We have a small team of dedicated and experienced staff who will provide your child with a high standard of care and through the EYFS will help to provide experiences and opportunities for your child to develop and shine. Mrs Brown is the Nursery lead for the morning children and Mrs Miles for the afternoon children. We also have Mrs Hope in both sessions.
We are open during term time only and can offer free places for eligible families for children in the term after they turn 2. We also can offer private paid places for 2 year olds.


Children eligible for 2 year old funding receive 15 hours free per week, which equals 5 morning sessions or 5 afternoon sessions.
Our Session times are:
Morning Session - 8.30am - 11.30am (£13.50)
Lunch Cover - 11.30am - 12.30pm (£5)
Afternoon Session - 12.30 - 3.30pm (£13.50)
We are also pleased to offer you wrap around care through our 'Go Beyond' provision during term time and selected dates in the holidays. Prices are as follows;
Breakfast 7:30-8:30am- £4 inc.breakfast

After school- 3:30-6pm- £10 inc. dinner

Full Day with wrap around 7:30-6pm- £46 inc. meals
If you would like more information about our Ducklings Nursery, to check session availability or to arrange a visit, please call the school office on 01562 753934.
Ducklings Environment
Story and Rhyme time
Listen to us practise our Nursery Rhymes. Could you practise at home?

Our Exploring
Once Upon a Time
We are enjoying settling into Ducklings and making new friends. We are also learning the new routines. In our Ducklings room at the moment we are exploring Traditional stories. Our first story is Jack and the Beanstalk.